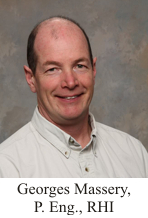 Home inspections are an essential component of real estate transactions.  Whether you are purchasing a previously-owned home, a new home or condominium, an inspection provides insight as to the condition and potential problems of the home or building you are buying.  There is considerable risk involved when making such a large investment.  A professional inspection can significantly reduce the risk and help you make an informed decision.  

For selling your home, it is a prudent idea to have a professional home inspection. Knowledge is power.  All homes have strengths and weaknesses.  We help you answer how serious the problems are and which must be immediately addressed and which can wait.  The more you know about your home, the more prepared you will be to selling your home.  

At Prime Building Inspections Services our ongoing training, ethics and experience will ensure you receive the best value and benefit from your home inspection. We are impartial and work only for you.  Our goal is to satisfy our clients.
---
"In 12 years as Agents in the Ottawa area, we have dealt with a great number of home inspectors, and there is only one name we have come to trust 100%.
TOTALLY professional, trustworthy, and aware of the dynamics at play, Georges is as knowledgeable, detail-oriented, conscientious and thorough as he is pleasant.  Without fail, his unmatched knowledge of the building industry, codes, best practices and going rates make him our favorite choice for our clients who are purchasing or looking for pre-listing inspections.
Tensions can run high during inspections, but Georges brings a high level of rationality and analysis to the table, breaking issues down into the realm of common sense.  He is an invaluable part of our team and we are thankful for being able to call on his expertise. 
Thanks for all your great help, Georges!"

Paul and Eric Vani
Sutton Group-Premier (2008) Realty Ltd.